Online with no startup costs
Venuepage
Display 10 pictures
Show 5 USPs
Show MeetingReview score
All filters enabled
Facilities & map
Capacity chart displayed
All from Silver, plus:
Show video on venue page
Social media exposure on publication
Dedicated venue managers
Show 360 degree tour
* per month, invoiced annually.
1 month notice period
* per month, invoiced annually.
6 months notice.
* per month, invoiced annually.
3 months notice.
All from Gold, plus:
Exposure on homepage
Inclusion in newsletter
Custom partnermailing
Quarterly social media post
Professional marketing support
The experiences of venues that have joined us
"We experience the co-operation with Onemeeting.com as very pleasant, also thanks to the friendliness and pleasant way of communicating with us. Onemeeting.com stands out, because of the professional manner of requesting quotes, the accurate planning, and the great way of handling the financial aspects."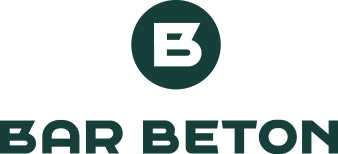 "It is always great to co-operate with Onemeeting.com. The communication is handled very well. Short lines and the employees are easy to reach. The employees are also always eager to think along and come up with solutions. Both for the benefit of the customer (booker) and of the venues."


"The Meeting Experts of Onemeeting.com are very capable of identifying the customers' wishes. In this way, we can always work up a good quote and this makes the process very easy! The quick and pleasant communication also contributes greatly to our pleasant cooperation. "
Select the package that best suits your venue and select 'register'. You will soon receive an e-mail from our Venue Experts with a link to fill out the details of your venue, such as facilities, pictures and texts. Our marketing team will subsequently configure your venue page. As soon as it is live, our Venue Experts will inform you for a final check.
How do I register my venue on Onemeeting.com?
Whenever one of our clients is looking to place a booking at your venue, we will be in touch to configure your 'Business' partnership with us. This partnership allows for a quick RFP service for all meeting requests, and your venue will then also be included in regional and (inter)national tenders. Whenever we place confirmed business with your venue, we charge a standard 12% commission over the net invoicing value.
What happens when I receive a booking?
We would regret to terminate our partnership and no longer welcome your venue in the 'Home of Meetings'. However, we do believe that a partnership works both ways, thus must be good to both parties. That is why our Activate packages have a termination period of only one month, right from the first day. Exceptions may be explicitly agreed upon.
How can I take my venue page offline?
What are the differences between the packages?
9 paragraphs filled with text
-Type of meeting / meeting type
-Themes (type of location)
Filter by number of participants & room setups
Post on social media when page is live
Display a 360-degree tour on your location page
Quarterly social media post